Build Your study Binder
Please meet the Take Up Living digital study binder and journaling pages.
As we continue to get settled into our new membership platform, the folks in the core team are constantly meeting (digitally between Virginia, Connecticut and California!) and trying to make this membership serve you with the most value. One piece of our printed journals (which we still plan to print for Advent and Lent) that we are missing dearly is to have a place to write and store all of these essays and tools. So we played with the idea of creating something that you could print for yourself and keep with you. Please meet our new study binders, a tool you can create, keep and grow through your membership…
How to build your own study binder:
Keep your binder beautiful with one of our brand new covers. Choose one of the covers below and click to download. You can also keep things fresh when you download all of the binder covers and switch them out as you'd like.

We have brand new journaling pages so you can keep track of your scripture study and record your own reflections. Designed to be clean and simple in order to keep focus on the Word, this bundle of seven journaling pages is the perfect way to begin and keep up your scripture study. Print all seven journaling pages to use each day of the week, or as you need.

add Grace notes, encouraging tools, and heart & home e-magazine

Remember that you can print each essay and any tools included to tuck into your binder as learning tools. The binder is for you to create and build with Take Up Living resources as the foundation, but we want you to hold the rulebook and keep your study as you desire. We've provided enough scripture to break down each day of the week, but each study was also designed to be taken in lighter strides. Use the journaling pages along with the studies and essays to deepen your study and keep the Word in your daily life.
Peony Floral Binder Cover + Start Page
Blue Block Print Binder Cover + Start Page
Rainbow Stripe Binder Cover + Start Page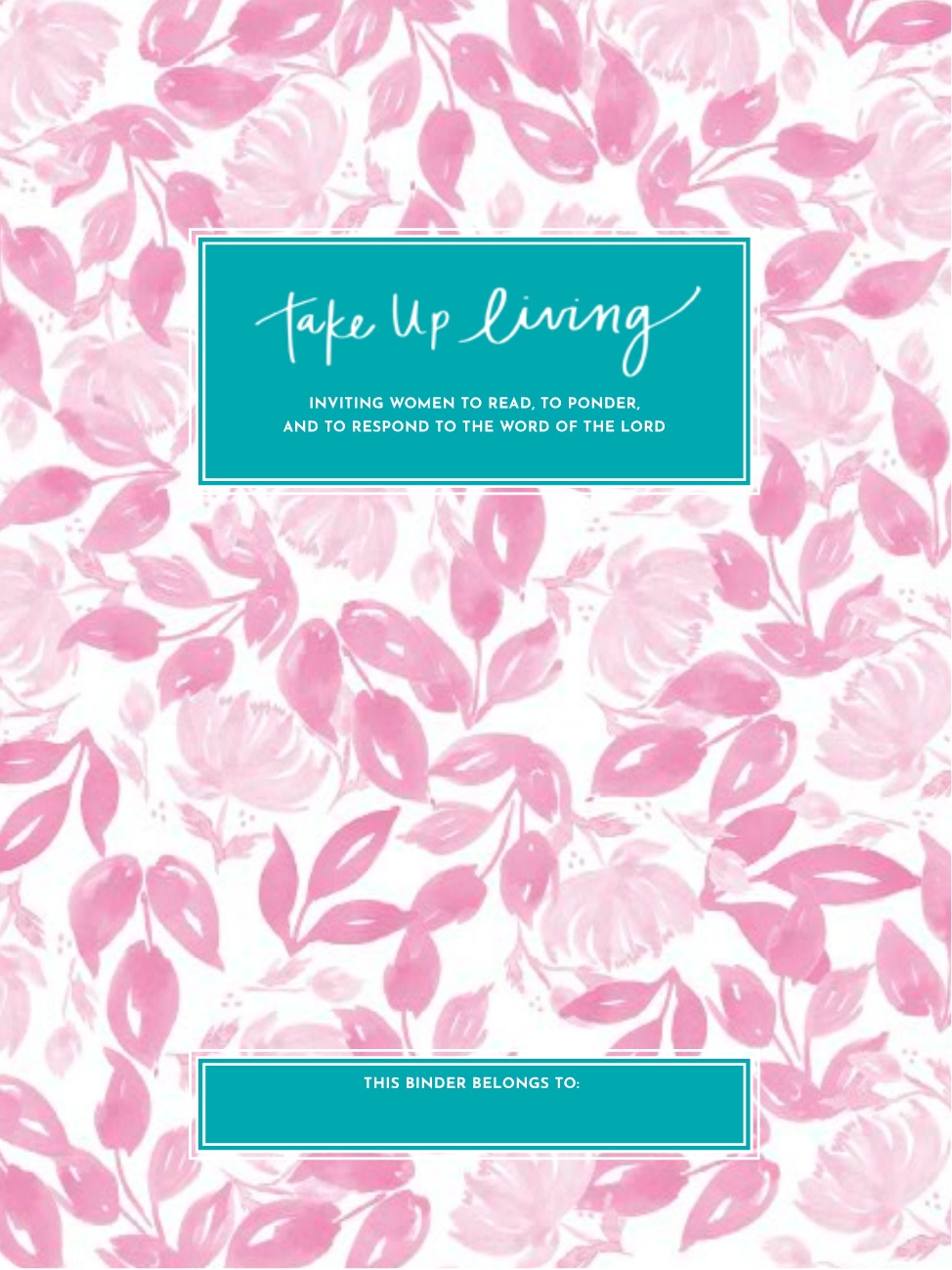 Pink Floral Binder Cover + Start Page